Total Chinuch for the Whole Child

The Elementary Division at TA
TA's 1st through 5th graders daven, shteig, learn, grow, smile and laugh each and every day in TA's elementary school.  Every talmid in the Elementary division is pushed to grow into the greatest Ben Torah possible with a combination of rigorous skill-building in both Torah and General Studies, together with social growth and development.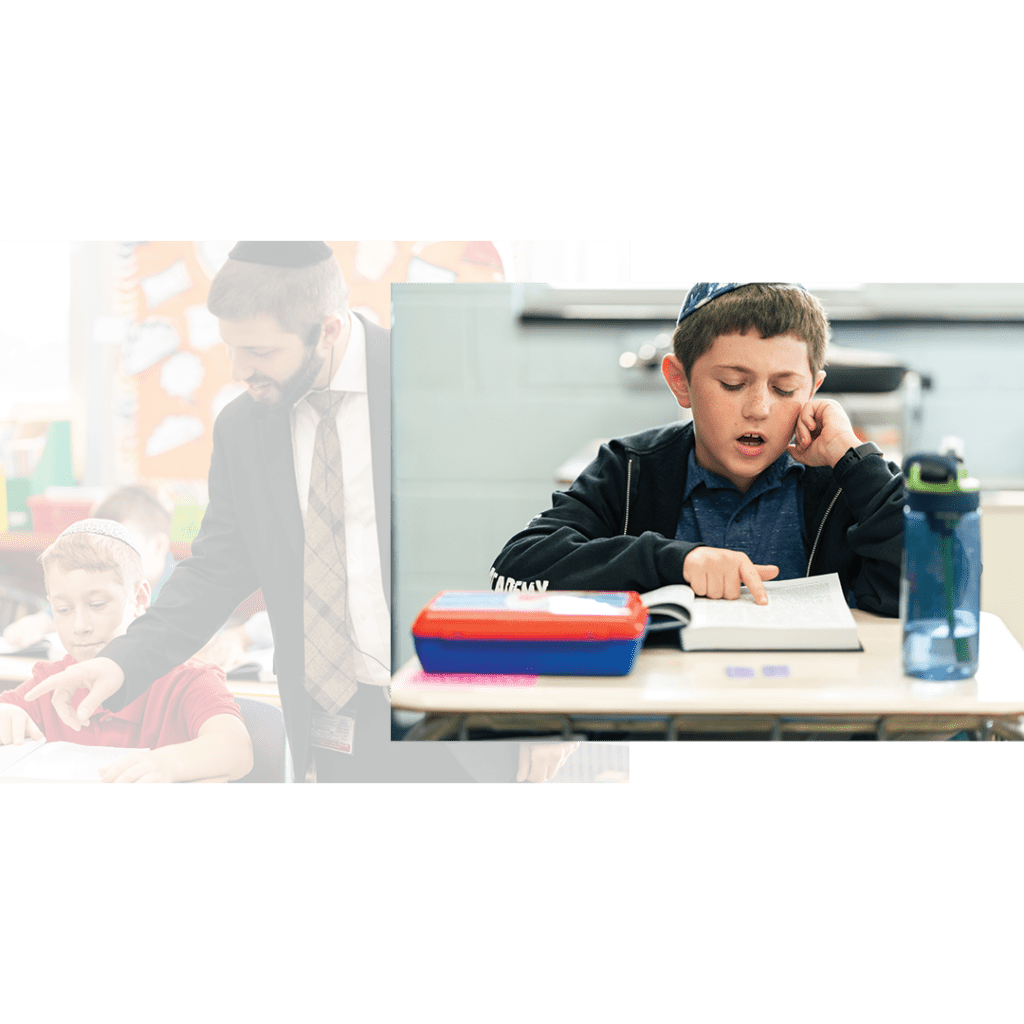 Beyond Information:
Loving Torah, Loving Learning
TA's chinuch model is based on warmth, excellence, innovation, and focus on individual needs.  Rebbeim strive to bring out the best in each talmid, with a strong emphasis on simchas hachaim and middos tovos. The rebbeim focus on kriah, translation and havana, and accumulating basic knowledge, while simultaneously teaching how to ask questions and methodically seek out answers.  Rebbeim share their energetic and passionate love for Yiddishkeit with each child, infusing him with the Simcha that comes with growth as a Ben Torah.  Every Rebbi works to build a child's skills and self-confidence, thereby setting them on a path to success.
Talmidm begin learning Chumash in 1st grade, Mishnayos in 3rd grade, and Gemara in 5th grade. Through a comprehensive kriah program for all grades, staff works individually with every student, reinforcing well-developed kriah skills.
Interactive Learning with Strong Skill-Building
The Elementary School General Studies department combines interactive learning with strong skill building.  Expert and accomplished teachers lead an exciting and engaging curriculum, with access to individualized enrichment materials.  These teachers bring incredible creativity and excitement to TA classrooms, where math, language arts, science, and social studies come alive for each student.  A specialized STEM labTA's general studies curriculum is aligned and in compliance with Maryland State standards and is designed to ensure that all talmidim will have the skills necessary for success in life. Ongoing standardized testing ensures that students are on pace with grade-level learning, and many resources are available to encourage and assist students throughout their academic development.  
Additional Growth Opportunities for Every Student
In addition to all of the educational offerings the Elementary School has to offer, ongoing extra-curricular activities supplement the classroom chinuch to enhance the growth experience for every talmid. These include field trips, Rosh Chodesh and Yom Tov mesibas, visits to and by gedolim, educational fairs and more! Thursday night mishmar for 2nd – 5th graders encourage additional learning with fun contests and prizes.
TA's STAR Program rewards students for displaying positivity and good middos throughout the day. Multiple STAR events take place throughout the year and allow boys to cash in their rewards. In addition to the regular Limudai Kodesh curriculum of Chumash, Mishnayos, Gemara and Halacha,  TA's Chemdas Program provides a unique opportunity for talmidim to learn "Yedios Klaliyos".  Through the program, talmidim are incentivized to review existing Torah knowledge and learning additional bekius, earning a grand trip at the end of the year.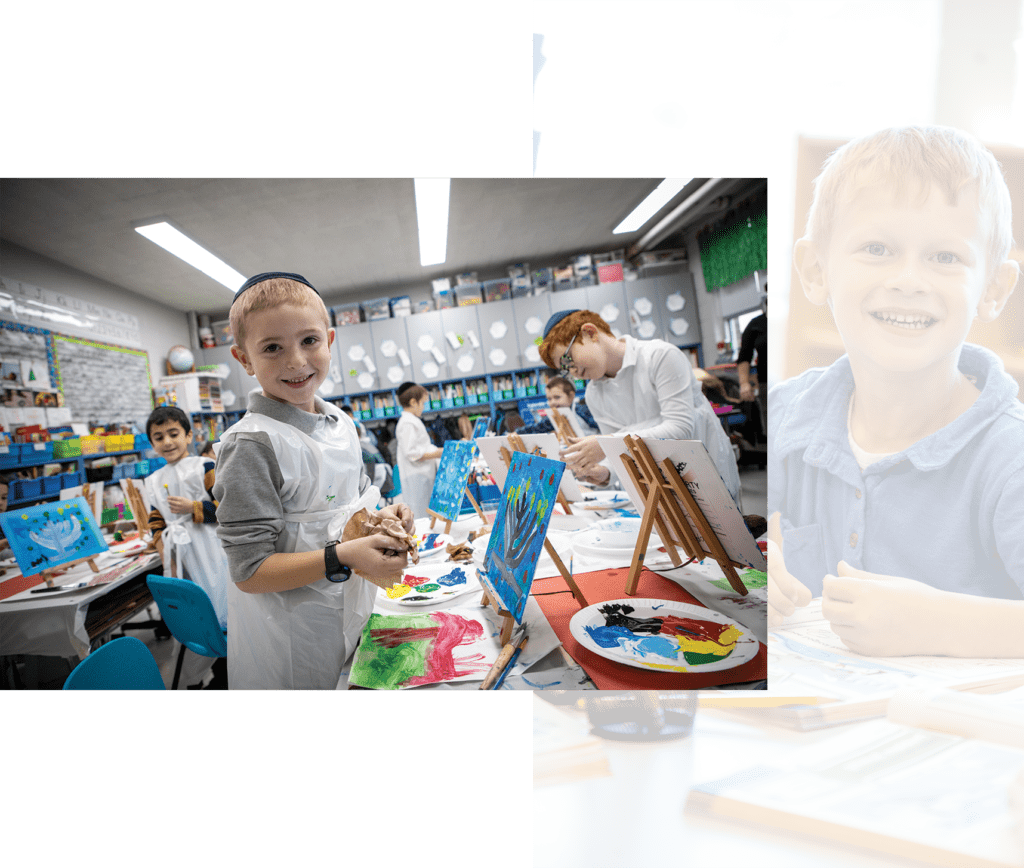 More Resources for the Whole Child
Extra-curricular activities including field trips, mesibas, visits by gedolim, fairs and more.
Thursday night learning sessions for 2nd – 5th grade with fun contests and prizes.
The Chemdas Program guides students in reviewing existing knowledge, and learning additional bekius, earning a grand trip at the end of the year.
Science comes alive with numerous STEM programs and projects, inspiring students to apply lessons to real life scenarios.
The Annual Chazara-a-thon encourages review and retaining of the material.