Total Chinuch for the Whole Child
TA's Early Childhood Program is a nurturing, warm, and developmentally appropriate environment for students ages 3-5. From educational and physical development to social and emotional skills, TA's expert Moros and teachers focus on the growth and progress of the whole child, helping to chart their path towards their future growth as Bnei Torah and lifelong learners.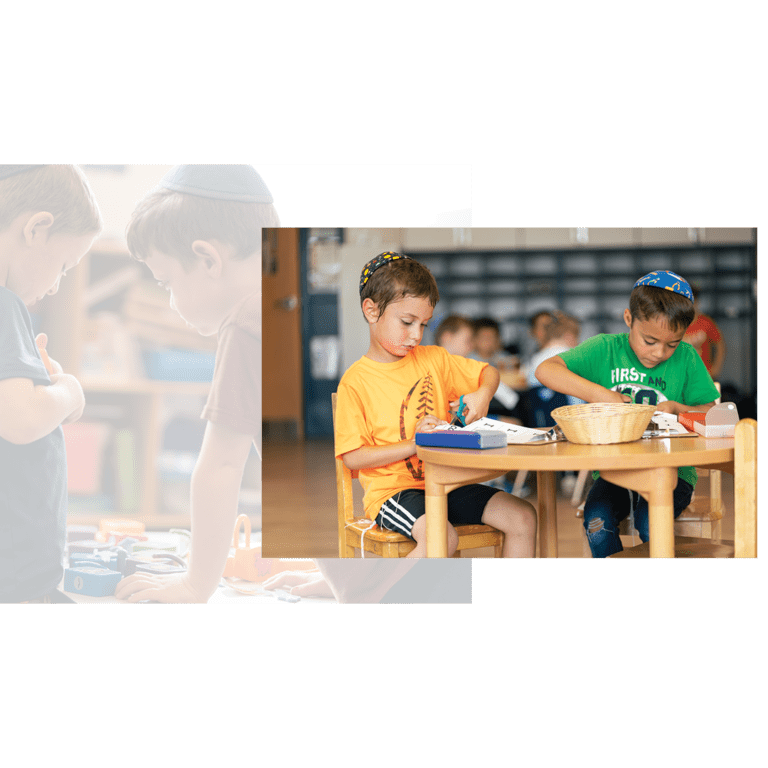 TA students experience hands-on learning every single day
In the Early Childhood, every experience and activity can be channeled into learning. A genuine love and passion for Torah and Yiddishkeit is inculcated within each boy as early as possible. Each boy is prepared for Elementary School with a comprehensive Kriah and reading curriculum for both Hebrew and English, supported by resource room specialists and individual evaluations as needed.
TA's Early Childhood talmidim enjoy gross motor play and fine motor activities. There is a strong focus on building pre-reading skills, as students master forty sight words, and the ability to read cvc words (consonant, vowel, consonant) by the time they graduate from the Early Childhood Program.
Warm and nurturing environment
The warm and nurturing environment at TA helps each child gain self-confidence and a strong feeling of security. Students develop middos and learn how to interact socially with those around them in a respectful manner.
The brand new Early Childhood building is a 35,000 square foot building, incorporating the ideal design for this age group. The building is home to updated and bright classrooms, tutor rooms, specialty rooms, therapy rooms, a library, indoor fun rooms, and two outdoor playgrounds.
TA's Early Childhood Program gives children the opportunity to learn about Torah and the world around them through unique extra-curricular activities. Whether by participating in a brachos fair, choosing the best pjs for "Pages in Pajamas Day," or going on a trip to a mock matzah factory, children experience exciting programs throughout the year. Each student learns to look beyond himself, to fuel his own curiosity about the world, and to gain inspiration from Torah, setting him up for success in the years to come.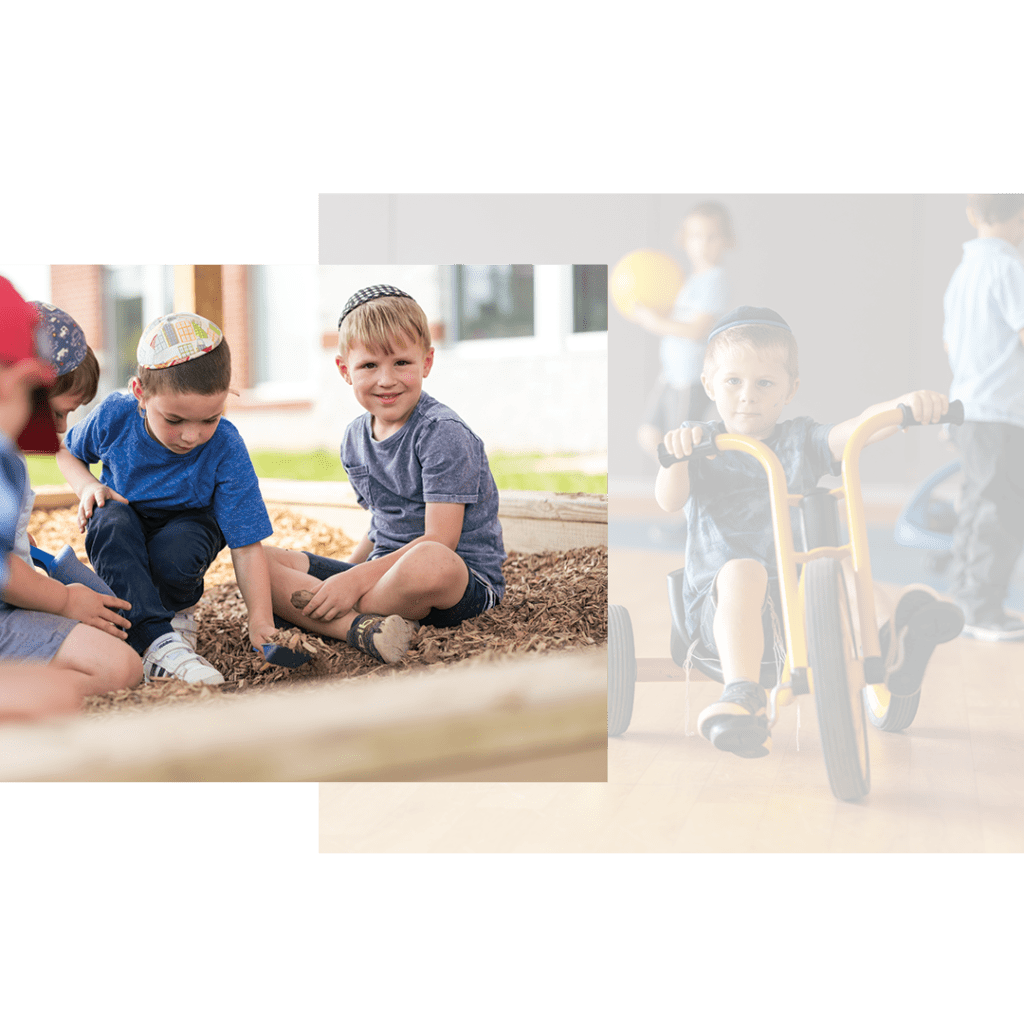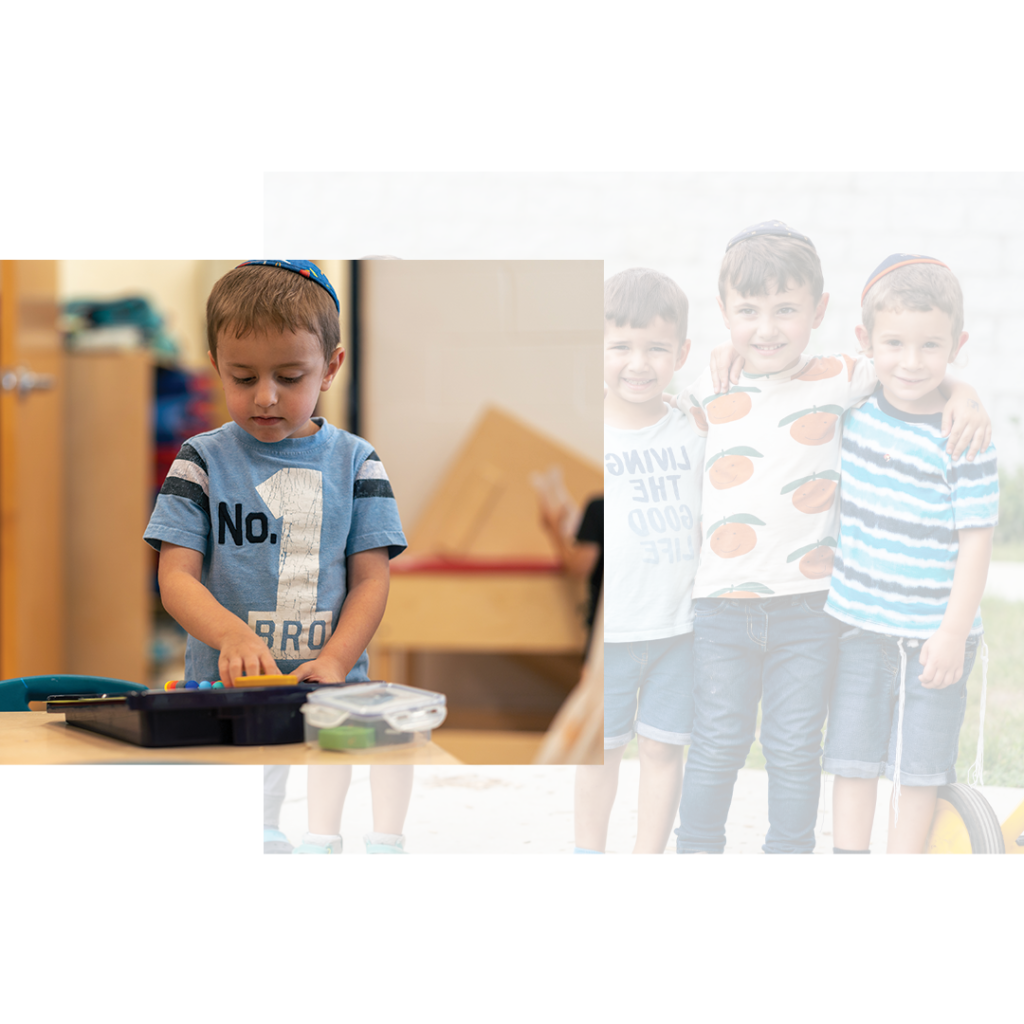 More Resources for the Whole Child
Music, gym and library sessions are part of the curriculum.
Responsible technology access in every classroom
Extra curricular learning activities throughout the year
Additional support is available through therapeutic services accessed at TA