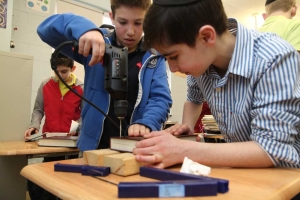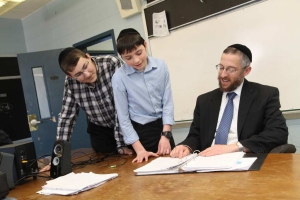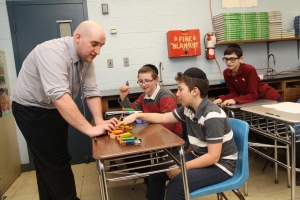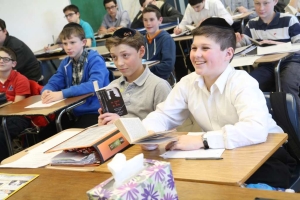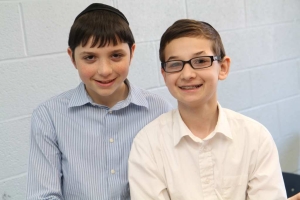 Talmudical Academy's Middle School
The years that TA students spend in 6th, 7th and 8th grade are filled with growth and fulfillment.
In Judaic Studies, led by Rabbi Yaakov Schwartz, the boys are taught by dynamic, caring and articulate rabbeim whose main objective is to pass on our mesorah to their talmidim with love and simchas hachaim. Under the careful guidance of Rabbi Yakov Majeski, the General Studies program is rigorous and focused, providing our students with the tools that they need to be successful in English, Math, Science and Social Studies.
Middle School is a time where students are developing quickly, and TA students can take advantage of the school's extracurricular activities in order to learn more about themselves. Sixth graders bond through team-building activities and a middos-based bein adam lechavario program. Seventh graders create a personal history project, compiling stories written by each boy about his family's history. Eighth graders team up to produce a professional yearbook.
Students can also join their peers and teachers for other out-of-class activities, including bowling and ice skating trips, a New York trip, a gala Chinese auction, a pre-Purim melava malka, and the legendary grade-wide Bar Mitzvah dinner.
Students leave TA Middle School prepared for wherever life may take them. They have a strong love for Torah learning and living, a healthy sense of confidence, and a well-rounded secular education that paves the way for any future career. Most importantly, however, they have a strong sense of right and wrong and the ability to make a difference in their own lives and in the world.