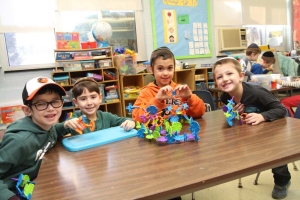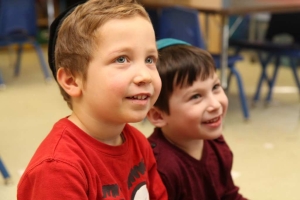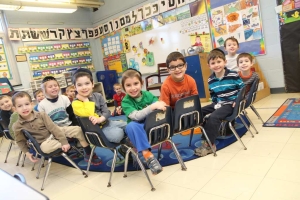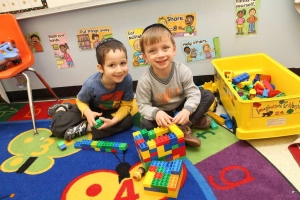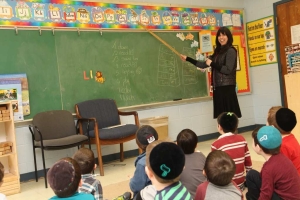 Talmudical Academy's Early Childhood Program
Led by Mrs. Beily Rosen, the TA Early Childhood Program offers a safe, nurturing, warm and developmentally appropriate environment for students ages 3-5.
A student in our Early Childhood Program has the chance to experience hands-on learning from our experienced and loving moros and teachers. He enjoys gross motor play and fine motor activities, as well as pre-reading skills, that will set him up for success. Along the way, he actively develops his middos and learns how to interact socially with those around him in a respectful way. Just as importantly, he gains self-confidence and security from TA's caring environment.
In addition to their stimulating classroom environment, students in the TA Preschool are given opportunities to learn about the Torah and the world around them through our unique extracurricular activities. Whether they're winning prizes at a brachos fair, learning about fire safety from a Maccabee Aish fire truck, choosing their best PJs for "Pages in Pajamas" Day, watching a reptile show, or going on a trip to a mock matzah factory, our students experience exciting opportunities throughout the year. As our students move through their preschool years, they learn how to look beyond themselves, to fuel their own curiosity about the world, and to gain inspiration from Torah. TA Preschool sets our students up for success in the years to come.