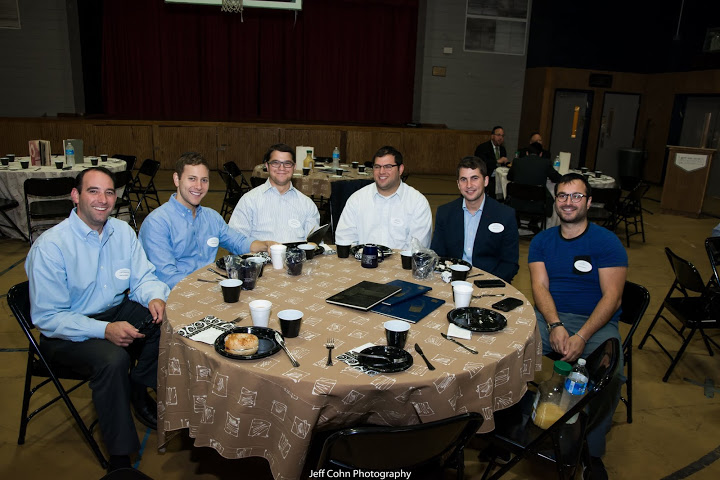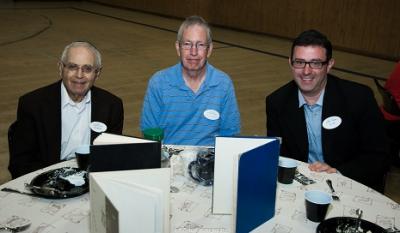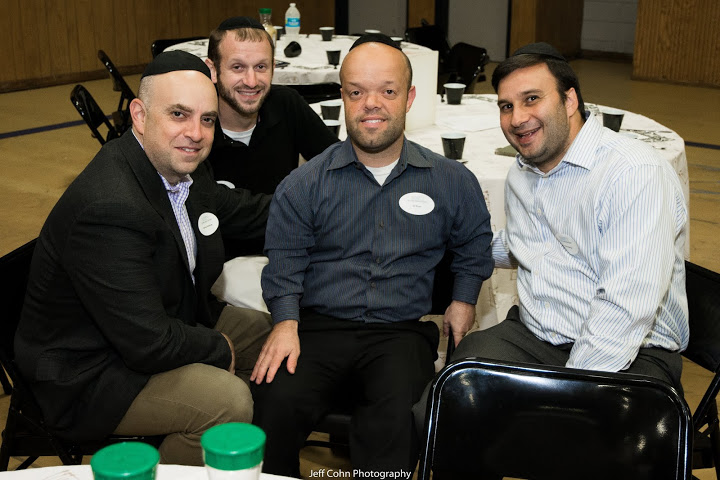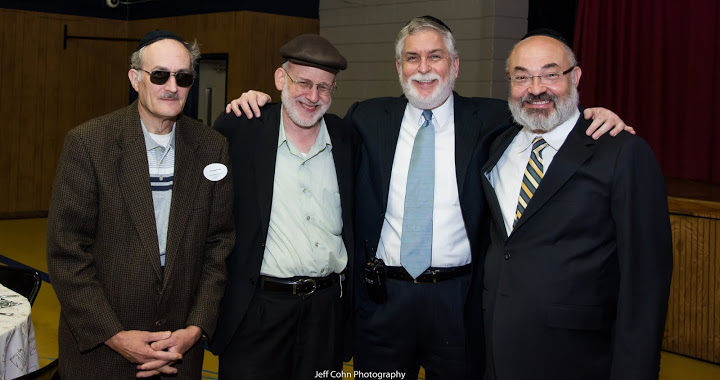 Closing in on 100 Years of Quality Jewish Education in Baltimore-T.A. Alumni Gather Together for Inaugural Alumni Event (Photo Essay)
By: BJLife/Jonathan M. Lasson | Published on 9/7/15
More than 50 years of class years were represented at this morning's alumni breakfast including Mr. Harry Rashbaum from T.A.'s first graduating class of 1947
Baltimore, MD – Sept. 7, 2015 – After dropping my boys off at T.A. on Labor Day, I informed them that I will be at T.A. later that morning to hear Rabbi Dovid Katz speak at the T.A. Alumni Associations' inaugural event. T.A. has always been near and dear to my family as my boys are third generation beneficiaries of the quality Jewish and Secular education that T.A. has to offer. Beginning with my father, Dr. Morris Lasson, there is a tradition of educational excellence that gives me a sense of pride every time I walk through the doors of the Yeshiva.
Close to 75 alumni took time off to reconnect with friends and their beloved teacher, Rabbi Katz. The coordinators of the event, Rabbi Yanky Lefkovitz, Director of Development, Rabbi Yaakov Cohen, Executive Director, Shmuel Luxenburg, Yanky Statman, Gary Guttenberg, Dr. Kenneth Friedman, Chaim Finkelstein and Aryeh Malitzky all had the same impetus for this event and that was to "get alumni more connected with the school".
Harry Rashbaum attended the event which was especially meaningful because Harry was in T.A.'s first graduating class of 1947. Harry reflected on the physical and spiritual growth of the school. "T.A. went from a row house to a beautiful building. That was the physical growth. However, the spiritual growth occurred as young men went on to become great scholars which has done wonders for the Jewish community."
Each table had several old yearbooks. On my table, I noticed the 1971 yearbook and read an article that Rabbi Katz wrote when he was a senior, called The Challenge. In that article, young David Katz discussed the challenges facing Jewish education. He concluded the article by saying "We must commit ourselves to the goal of restoring the spirit of true Yiddishkeit. The hour is late." This was and always has been the commitment of T.A. over the past 100 years.
The yearbook also contained a summary written by fellow students about young David Katz. In his bio, fellow students wrote, 'David's forte is history in which he is the schools recognized authority'. Indeed, many years later, Rabbi Katz has become one of the world's leading authorities on topics pertaining to history and Jewish History in particular as evidenced by his increasingly popular Motzai Shabbos Lecture Series on Jewish History.
Rabbi Yehuda Lefkovitz, President of T.A., introduced the event by commenting on the word "Kulchem" which is in the first Posuk of this week's Parsha-Nitzavim. He noted that according to Meforshim, the deeper meaning of the seemingly superfluous word is to look out for one another and to do one good deed that can tip the scales for all of K'lal Yisroel. "In this day and age", Rabbi Lefkovitz noted, "we need a sense of oneness. An alumni event helps achieve that task of bringing the Achdus that we need." He concluded his remarks by marveling at the crowd with pride. "When I see the alumni, it gives me great Chizuk moving forward".